Personas: creating for 'One'
Larna Pantrey-Mayer
What is the idea?
Borrowing from the marketing industry standards of pen portraits/personas, in this active process, learners work together to create a final piece as part of a creative team – no individual owns the final piece, as everyone has worked to make it come to be. The process is very dependent on team working and clear communication skills. Learners develop their skills related to those of accepting and understanding other people's points of view as well as being able to balance conflicting priorities and opinions. A by-product of this project is the development of empathy and coping strategies for those who work with, and have, additional learning needs. Learners learn to amend their communication style to help others either understand their feedback or work out what they need.
An example of an active learning project which used this process, was a campaign designed and developed for a local youth festival. Having four learners working concurrently on four different ideas allowed for each learner to revise their ideas, as and when new information came forward. They were able to more effectively identify gaps in the design and feedback to one another e.g. forgetting pages on a website or the sizing of physical merchandise.
Within a Personas based project, learners learn all the steps in the completion of an audience driven creative brief, as well as: problem-solving, teamworking, resilience to feedback, analysis of critique, time management, empathy, mitigation strategies and they also focus on improving their written and verbal communication.
Why this idea?
This idea came about after discussions with my learners, in which they voiced their concerns that an Awarding Body syllabus did not reflect current industry practice. They were worried that if they decided to pursue work-based education after completing the course, they would be at a disadvantage compared to young people who had taken up internships and apprenticeships rather than full time qualifications (Institute of Student Employers, 2021). As someone who had retrained from industry, I was aware there is merit to some of their concerns. Frequently my colleagues mentioned that new hires required additional training and targets set in order to understand industry specific terminology and processes. This was as well as encouragement to let go of their ideas and preconceptions in order to trust the creative team and its process.
It's my responsibility to develop an industry-forward pedagogy that focuses on evolving my learners' soft skills – specifically related to commercial awareness and team working.
From my own point of view, all too often creative learners struggle to create finished products for people that they do not relate to. For example, if a learner, who was particularly keen on music, was asked to create a poster about a sports event, they would design the poster in the style of a music event, and then pepper in references to sport. The result would be confusing and would expose their disinterest, or misunderstandings, in the central motif of the work (Weinstein et al., 2018). This situation would be exacerbated if the learner was asked to think outside of their lived experience, to think outside of their demographic. Most of the time the prospective audience for their work was someone within the same physical or cultural identity, i.e. the same gender, sex, age, race, intellectual or physical ability etc. In short, they struggled to make work for anyone but themselves.
At the beginning of a design project, a learner visualises what their audience will look like. If they are given the freedom to decide this, they usually choose someone, or a group, they can relate to. However, when a learner is asked to make a profile for someone else, they become competitive. They want to challenge their peers to make work for someone they do not identify with. For a teacher this is a wonderfully serendipitous outcome, the group's final pieces begin to reflect more diverse points of view. The research is broader and the vocabulary of each learner becomes richer.
This way of working emulates a creative production line (Turnbull & Wheeler, 2015). The creative process encourages more voices to be raised and heard, the intention is to protect the original intended audience, not distort them to make the technical process easier or quicker. Each learner produces ideas for another person, they then release their work to be developed by someone else. When the feedback process begins, everyone in the team is invested, but no one has clear ownership – this means feedback can be received more objectively. Honest conversations are had between peers, especially in regards to the clarity of instructions they had received through the team.
How could others implement this idea?
Arguably, there are five steps in the creative process: The Brief, The Research, The Ideation, The Review and The Creation. After the first five stages, in education, we add another stage – The Evaluation.
In this project, the lecturer's role is as a Project Director; they manage the resources and ensure each member of the team has passed the brief and work on to the next stage. To conduct this exercise, first divide your class into teams of 4, and either give their team a name, or allow them to name their creative team.
The Brief
The teacher sets the creative brief, i.e. the need to advertise something to a new market. The teacher holds back from specifying an audience.
The Research
Research, for a creative project, can be very broad. Often a teacher needs to specify the minimum expectation of what would be considered an adequate level of research, but also encourage learners to go beyond that with a list of suggested further tasks to make their output richer. For example:
Primary research: conducting questionnaires, observations, interviews, site visits etc.
Secondary research: evaluations of websites, animations, posters, analysis of articles, journals, books and documentaries, reflections on contemporary artists and designers supported by listening to podcasts, reading interviews, creating moodboards, etc.
Or a blend of both.
All of the teams are tasked with creating a persona/pen portrait of the product/advertising/promotion's ideal audience. Each learner can decide who the ideal audience will be. They do not work on this together. A marketing persona/pen portrait is a detailed description of an ideal audience member or buyer. The persona is a list of characteristics and interests laid out like a CV. The persona would include their demographics, such as age, race, and sex, and psychometrics, such as what they value and aspire to. The persona is accompanied by a moodboard for 'buying inclinations' etc. A moodboard is a visual collage of things the persona would be interested in, e.g. What would they buy? What brands do they own? What do they watch? What do they wear? What would they read?
Learner A's persona becomes Project #1
Learner B's persona is now Project #2,
Learner C's persona is now Project #3
and Learner D's Persona is now Project #4.
The Ideation pt.1
For this stage, each team member passes their work on to the peer next in line:
Learner A now works on Project #4
Learner B now works on Project #1
Learner C now works on Project #2
Learner D now works on Project #3
Each learner is asked to fully develop the persona. They are asked to give the persona a narrative, an identity. For more developed projects and learners this may include User Journeys. A User Journey is a visual interpretation, similar to a storyboard, of how an audience interacts with the brand/product you are designing for. In some cases, user journeys can also be supported by Empathy Maps. An empathy map helps designers build a broader understanding of the 'why' behind an audiences' needs and wants. (Munro, 2020) The user journey will depict the individual's relationship with the brand/products used and advertising online and in the real world.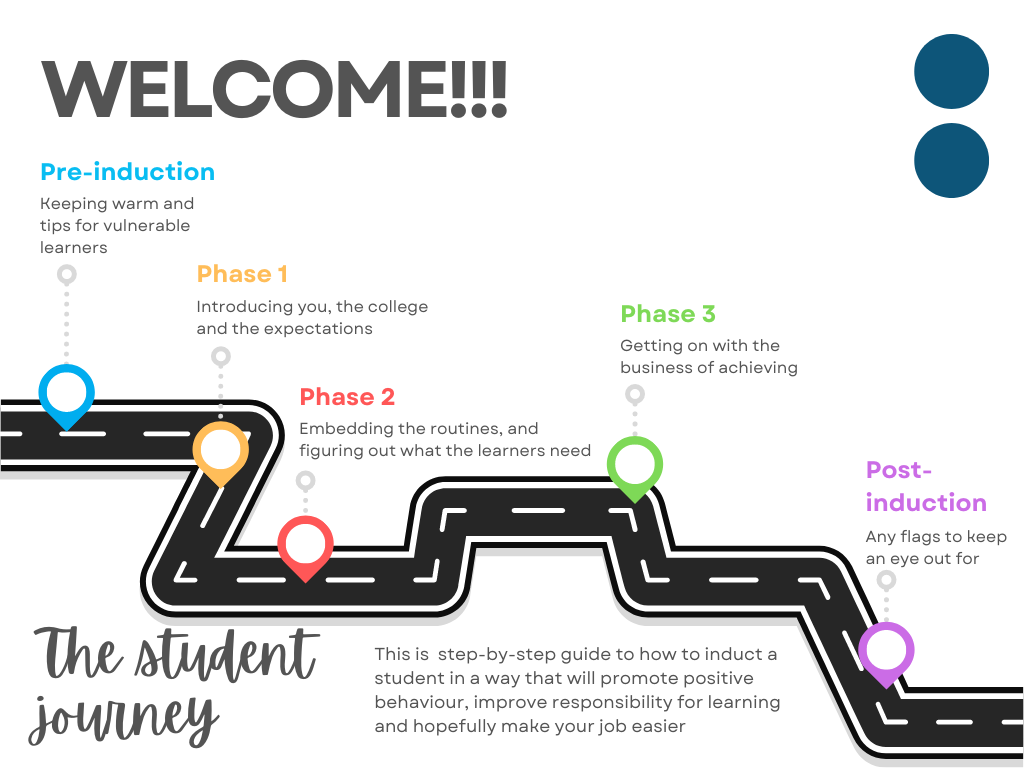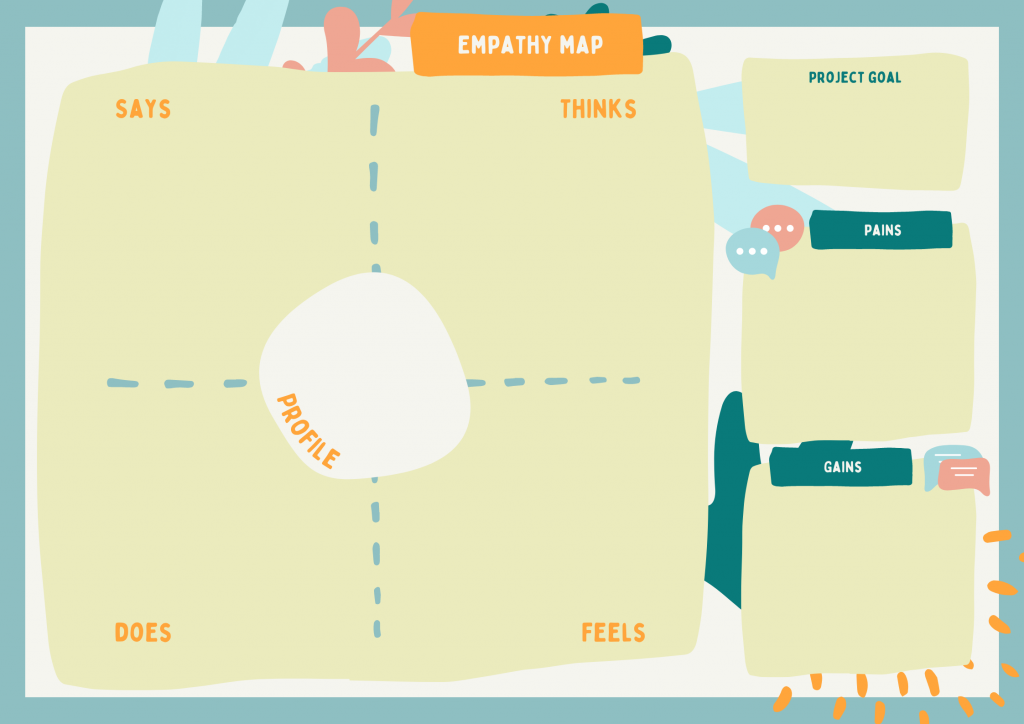 The Ideation pt.2
For this stage, each team member passes their work on to the peer next in line:
Learner A now works on Project #3
Learner B now works on Project #4
Learner C now works on Project #1
Learner D now works on Project #2
Using the Research and Ideation pt 1 from their teammates they will begin to develop ideas on how to solve the creative brief for the 'character' who has been created. The character is the culmination of the persona and the user journey. The process of how to develop these ideas will depend on what the final outcome will be e.g. wireframes, sketches, scamps, schematics, storyboards (see visual examples below) etc. In general a creative will produce 3-5 different creative solutions for a brief, and create a presentation to demonstrate these ideas.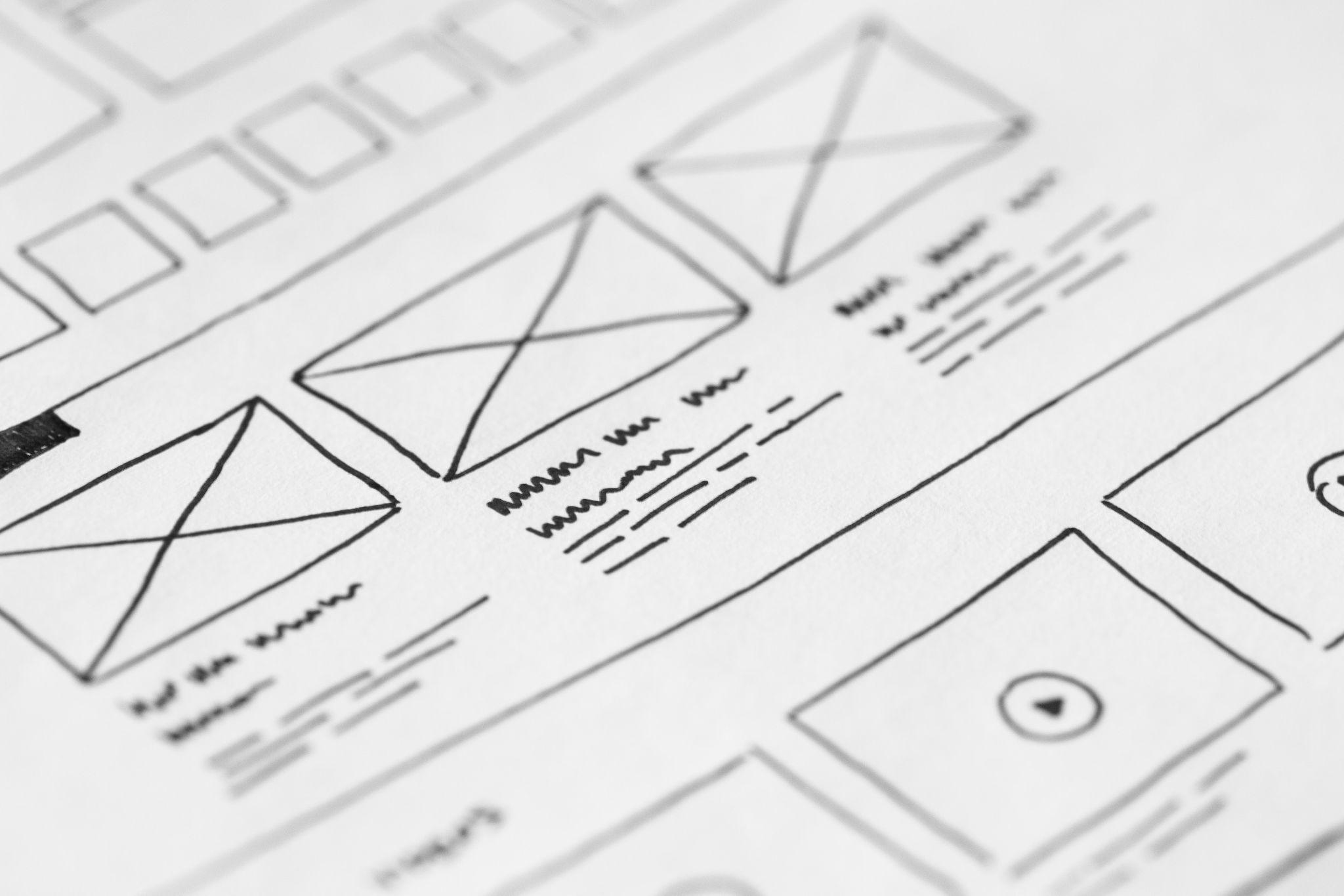 The Review
At the review each learner will present the Project they completed at the Ideation Pt 2 phase. The entire team will then conduct a round robin of idea presentations.
Learner A will present Project #3
Learner B will present Project #4
Learner C will present Project #1
Learner D will present Project #2
The presentation will be a discussion of how the learner has developed a final idea, in response to the Research and Ideation pt 1 that they were given.
As a group they will give feedback to each other, they will collate ideas, offer suggestions and identify issues to overcome. Each learner will take feedback notes on the project that they have presented. They will then pass this feedback on to the final team mate in their working group.
The Creation
Using the feedback they have been given, each learner will complete and finalise the work they have been given.
Learner A will compete Project #2
Learner B will present Project #3
Learner C will present Project #4
Learner D will present Project #1
By this time every learner will have contributed to everyone's final piece. Each learner will then evaluate their final piece (the last project they have worked on) and the experience as a whole.
Please see the table to help visualise how the project is managed with a team of four learners. The numbers in the table correspond to the project number.
| | | | | |
| --- | --- | --- | --- | --- |
| | Research | Ideation pt1 | Ideation pt2 | Creation |
| Learner A | 1 | 4 | 3 | 2 |
| Learner B | 2 | 1 | 4 | 3 |
| Learner C | 3 | 2 | 1 | 4 |
| Learner D | 4 | 3 | 2 | 1 |
| | | | | |
Transferability to different contexts
The concept can be applied to any context where a project can be broken into discrete pieces – even essay writing, for example:
| | | | | |
| --- | --- | --- | --- | --- |
| | Ideation | Creation | Peer Review | Finalisation |
| Learner A | 1 | 4 | 3 | 2 |
| Learner B | 2 | 1 | 4 | 3 |
| Learner C | 3 | 2 | 1 | 4 |
| Learner D | 4 | 3 | 2 | 1 |
| | | | | |
Ideation
'Learner develops a particular essay title, identifies a potential bibliography and produces an essay outline.'
The group would then review the work to date. Similarly to The Review, they present a proposal and then identify opportunities and issues within each other's essay proposals.
The Creation
 'Learner completes the essay according to the plan and with the research provided.'
Peer Review
'Learner proof reads and checks for inaccuracies or other issues.'
Finalisation
'Learner actions the editorial amends identified at the Peer Review to ensure the essay is complete and meets requirements or is standardised
The idea is scalable, so could be used as a carousel-like starter activity, or an icebreaker. For these adaptations, the phases would need to have shorter and stricter time allotments.
Links to tools and resources
Babich, N. (2020). Wireframe Design & Prototype Must-Knows | Adobe XD Ideas. https://xd.adobe.com/ideas/process/wireframing/wireframe-design-definition/
Chen, J. (2022). What is a customer journey map and how to make your own [examples included]. https://sproutsocial.com/insights/customer-experience-journey-mapping/
Munro, L. (2020). 10 Tips to Develop Better Empathy Maps | Adobe XD Ideas.  https://xd.adobe.com/ideas/process/user-research/10-tips-develop-better-empathy-maps/
Tymon, C. (2020). Ten things Marketers should look for from a full-service design agency. https://www.toastdesign.co.uk/ten-things-marketers-should-look-for-from-a-full-service-design-agency/
References
Institute of Student Employers. (2021, March 17). Graduates lack work-ready skills that businesses need during Covid era, reports ISE Student Development Survey.  https://ise.org.uk/page/graduates-lack-work-ready-skills-that-businesses-need-during-covid-era
Turnbull, S., & Wheeler, C., (2015). The advertising creative process: A study of UK agencies. Journal of Marketing Communications, 23(2), 176-194. https://doi.org/10.1080/13527266.2014.1000361
University of the Arts London. (2021) Level 3 — Diploma and extended diploma in creative practice: Art, design and communication (5th ed.) University of the Arts London. https://www.arts.ac.uk/__data/assets/pdf_file/0022/305383/UAL558a-L3-DipandExtDip-Creative-Practice_05a.pdf
Weinstein, Y., Sumeracki, M., & Caviglioli, O. (2018). Understanding how we learn (1st ed.). Routledge.
Image Attributions
Figure 1. State journey map by Larna Pantrey-Mayer is used under CC-BY 4.0 licence
Figure 2. Empathy map template by Larna Pantrey-Mayer is used under CC-BY 4.0 licence
Figure 3. Scamped Wireframes (White printer paper) by PicJumbo is used under Pexels license
Figure 4. Developed Wireframes by by Larna Pantrey-Mayer is used under CC-BY 4.0 licence
---